Dr. Electra Allenton
Bridge to Becoming, LLC in Hive Mind Medicine, Inc.
(mailing address)
PO Box 42414
Portland OR 97242-0414
phone: 503-459-9596
fax: 888-528-4439
Skip ahead on this page:
Your privacy is important to me.  Please make it important to you, too, and use one of the methods below to contact me with your health information.
By Phone: Schedule at the Hive Mind Medicine location by calling me directly at 503-459-9596.
By Secure Text: Signal, a secure texting app made by Open Whisper Systems. Download it here for your smartphone (iPhone or Android), add me to your phone's address book, and contact me by text through 503-459-9596.


(Include your name so I know who you are!)




Feel free to use Signal with your other family, friends, and acquaintances too!

Need to send documents securely? I use Hushmail forms to send medical records from secure email so your deets aren't willy nilly spread over the internet for anyone to see or snatch up.  Attach them here!
Need refills on supplements we've decided on? Let me know by Signal if you need it to be "prescribed" through Fullscript if I haven't yet.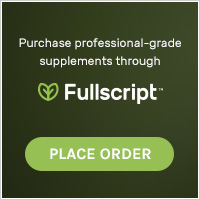 Need refills of prescribed medications? Please contact your pharmacy for refills but let them know I'm at a new location. The fax number or phone number above is a good way for them to contact me.

Location
As of 7/1/2020, I currently do not have an office to see patients in. I am available for telemedicine appointments for naturopathic care, guided acupressure and individualized qi gong, and other services which can be done through telemedicine.
I am using Zoom for telemedicine visits, accessible through CharmPHR.